Return To Blog
Getting Ahead for 2015: Tax Tips for November & The Fourth Quarter
---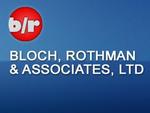 Continuing on with the series we have been blogging about for most of the year, Getting Ahead for 2015. We have some additional tips for the upcoming month of November and the rest of the Fourth Quarter as the end of the year is approaching very quickly - only a couple months left until 2015!

As Novemeber is fast approaching, the month is truly about Thanksgiving and spending some time with those close to you. That being said, year end gift-giving may be on the mind. November is a great time to make any monetary gifts you have been desiring to make to charities or family members. Make sure to do this before the end of the year. The annual gift exclusion for 2014 is $14,000. This is the maximum amount of money you can give to another person without having to pay a gift tax. 

As we mentioned in our Getting Ahead Tips for October, these last few months of the year in the Fourth Quarter can be a great time to do some research on taxes, as their may be chagnes in 2015 deduction limits or retirement contributions.

As the year-end approaches, if you have any concerns or needs regarding tax preparation, tax resolution services, bookkeeping, or tax advice, please give us a call as your trusted Denver accountant at Bloch, Rothman & Associates LTD. (303) 321.7160.