Return To Blog
File Your Taxes With Bloch, Rothman & Associates
---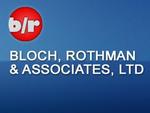 While not every taxpayer will receive a refund, a good many can reduce their tax burden and perhaps increase their potential refund with the help of a qualified tax preparer. The tax accountants and professionals at Bloch, Rothman & Associates are here to help maximize your tax refund and make sure your taxes are done right!

According to the IRS, in the first four weeks of tax season, the IRS has paid out more than 48 million refunds, at an average of $3,034 per person. This number reflects about a 3% increase from the average refund paid during the same time period last year. 

Let our Denver tax preparers assist you with all of your tax and bookkeeping needs so you can make the most of your tax refund!