Return To Blog
The IRS Audit - Three Words No Taxpayer Wants To Hear!
---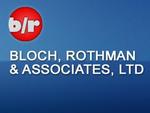 Tax season is in full swing and it is important to think about what can happen if your taxes are filed incorrectly.  Even though the IRS audits only a small percentage of tax filers every year – as low as 1% according to some sources – the thought of IRS agents showing up at your doorstep is anxiety-inducing.  Historically, those in a higher income bracket are more likely to get audited, with some industry professionals speculating that the IRS would rather go after a few bigger fish than a bunch of smaller ones.  That being said, anyone can be audited!  

Whether you are dealing with a more basic math error letter or a full-blown audit investigation by the IRS, going through the audit process is unpleasant and can be intimidating.  Two good pieces of advice are to never ignore a letter from the IRS and to try and keep accurate records throughout the year.  If you are unsure whether or not your taxes have been filed correctly, or know that you will need help to file your tax return this year, the tax accountants and tax preparers at Bloch, Rothman and Associates are here to help. 

Our Denver tax preparation company wants to help make sure that your taxes are filed on time and correctly, in order to help you avoid any hassle down the road.  Please contact us today at (303) 321-7160.