Return To Blog
The Tax Filing Deadline Is Two Weeks Away
---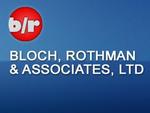 April 15th is two weeks from today!  If you haven't thought about doing your taxes yet, don't fret.  Our experienced and professional tax accountants will prepare and file your taxes on time.

If your return is complicated or you feel you need more time to get your paperwork in order, we are happy to file an extension on your behalf, but remember, tax filing extensions must also be filed by April 15th!! This is a fairly simple process and once an individial tax extension is filed, you have until October 15, 2014 to file your return with the IRS.

Let us help you with your Denver taxes or tax extension today, our tax prepapers are fired up and ready to get to work on your return!