Return To Blog
Getting Ahead for 2015: Tax Tips for October & The Fourth Quarter
---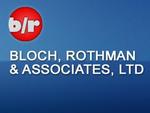 Continuing with our Getting Ahead for 2015 series, we have tax tips for October and the Fourth Quarter. 

Aside from April 15th, October 15th is one of the most important tax dates to know. As we mentioned in our last post, October 15th is the tax extension filing deadline. 

Additionally, around mid-October, open health insurance enrollment begins at many companies and larger corporations. This is a good time to re-assess your current benefits and find potentional tax savings. If it is offered, it may be a good idea to participate in a Flexible Spending Account (FSA), or other benefit programs they offer that will result in tax breaks. FSA accounts, however, have to be utilized within a specific period, so you will want to make sure to contribute an amount that you will actually use throughout the year. An HSA, Healh Savings Account, does not require that, so be sure to participate in this option if you are a part of a high-deductible health plan with your employer.

October is also a great time to do a bit of research or contact us as your professional Denver accountant about any changes in the 2015 deducation limits or retirement contributions. Call us today at Bloch, Rothman & Associates, LTD. as 2015 fast approaches. (303) 321.7160.