Return To Blog
Stay Aware—IRS Warns of Scam Phone Calls
---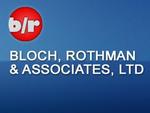 A couple of weeks ago, the IRS released a YouTube video warning about an aggresive telephone scam that is happening across the US. We have included the video at the bottom of this blog post.

Over the past few weeks, individuals posing as IRS tax agency representatives have been making calls demanding money or say you have a refund due, trying to trick you into sharing your private and personal information. Often times the caller-ID is "spoofed" - to make it look like it is actually the IRS calling you. The callers utilize fake names and fake IRS ID #s. If you don't answer, they will often times leave a voicemail saying it is urgent that you call them back.

Be aware of these scams / fraudulent calls. If they call to demand immediate payment, but you have never received a bill from the IRS, it is most defintiely a scam. 

If you get one of these calls, call the IRS immediately at 1 (800) 829-1040 to confirm you in fact owe tax or to report the incident of a fraudulent caller.