Return To Blog
Getting Ahead for 2015: Tax Tips for December & First Quarter 2015
---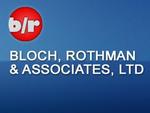 We have been frequently featuring tips on getting ahead for next year's taxes, called Getting Ahead for 2015. Continuing with that series, we have some good tips to share with you for the current month of December and for the quickly approaching first quarter of 2015.

December: This month's theme should be to pay and give. It is the last opportunity to make any charitable contributions that could assist in lowering your tax bill. We would also advise to consider paying any major bills you have, as well as state and/or property taxes.

December is also a good time to go ahead and dig out last year's return, watch for any final pay stubs or bonus income from your employer, just to make sure you are ready to prep for your taxes as the first quarter of 2015 quickly approaches. 

January: Get organized. April is coming up quick. Start gathering and compiling all of your tax docs, including W2s, 1099s, interest income, and any business receipts. 

If you're self-employed, it's time for your fourth-quarter 2014 estimated tax payments, which are due on January 15th.

Questions or concerns on any of the above? Please give us a call at Bloch, Rothman & Associates, LTD. As experienced Denver tax professionals, we are here to assist you with your tax and accounting needs. Call today: (303) 321-7160.