Return To Blog
Last Minute Tax Tips
---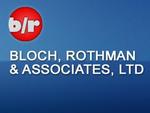 Tax day is almost here and if you haven't already filed your return, make sure to follow our tips below so that your return is error-free and is accepted by the IRS:

1- Check your work! Even if you have had a tax professional prepare your return for you, it is important to take the time to read through your return and understand the numbers. Even pros sometimes make mistakes, so make sure everything looks right too you

2- E-file: E-filing is quick and easy and you receive confirmation of receipt right away. When you mail your return, it takes time and there is always the concern with whether or not the return made it to the IRS safely

3- Make sure your bank account and routing number are correct: This sounds like a simple one, but one wrong number could hold up your refund for weeks

4- Sign & Date: The IRS does not accept returns that are not signed. Even though everything is done, the final step is to sign the return

5- Make a Copy for Your Records: Keep all of your important financial documents together and include a copy of your annual tax return. If you ever get audited or just notice an error in your filing, this will be important to have on hand.
6- File an Extension: If you just don't have the time before April 15th, file an extension. This will give you time to actually file the return and will prevent late filing penalties.

If you need help with your Denver taxes, give us a ring today.