Return To Blog
5 Benefits of Outsourcing Denver Payroll Services
---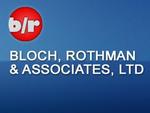 Having a Denver accountant to manage your business payroll is part of smart and strategic organizational administration. Payrolls take much time to prepare and will often distract you from the core function of your enterprise. Business managers must be sure that payrolls are error-free and that they conform to the local rules of tax preparation. 

Outsourcing the business's financial operations to a payroll services company ensures that your tax reporting information is accurate and never attracts penalties from the IRS. 40% of business establishments pay IRS tax penalties because of mismanaging the payrolls.

The payroll preparation experts also minimizes the possibility of a negative audit by the government tax authorities. An automated payroll preparation system will minimize errors that may lead to the violation of IRS tax rules.

You need not panic when if you fail to pay the taxes you owe. Your Denver accounting services provider can negotiate with the IRS or the Denver Department of Revenue for installment remission of delayed taxes. Your business may qualify for tax refunds from the local or federal authorities, but you do not know how to get the benefits. Accountants can facilitate the fast tax refund business owners or individuals could be seeking.

Payroll services may include payroll preparation software and information about how to earn tax credits. As a business owner, you can get quality advice to help you benefit from the Colorado State Rehabilitation Tax Credit or Federal Historic Preservation Income Tax Credit. The local tax department in Denver gives tax credits to people who rehabilitate buildings or preserve historic buildings. You can go to a Denver payroll company for guidance on how to gain from the tax incentives. 

Payroll means much more than paying your employees. Modern payroll functionalities give you the opportunity to improve human capital management and easier tax compliance. Modern payroll administration enables you to comply with health care regulations. The payroll management provider may even link the system to electronic cards.